Portugal - A nice place to dive
Author: Pete Scholey
Date: 1st July 2016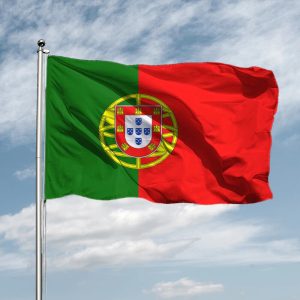 Well I had 8 dives in Portugal whilst on holiday during the last two weeks. I dived with Indigo divers in albufreira who are run by an English couple. They run a rib out of the local marina as well as one in the town of Sagres which is near the most westerly point of the European continent.
People moaned about the chilly 20 degrees in Gozo. Well you would have cried at the 18-20c I had, down to 16 degrees on some wrecks.
The diving was excellent. I can only describe it as UK conditions only a bit warmer. Visibility was 10-15 metres and with loads of life, wrecks, caves, dive throughs and topography it made for a varied and interesting week.
The Portuguese sunk 4 war ships in about 30 metres of water off the coast at Portimao. I dived two of the wrecks. They are designed for divers and offer an excellent dive through with loads of life which is establishing itself after four years underwater.
Nudibranch, well I've always believed they were minute. Here they are up to four inches long. Even saw a couple apparently mating. Octopus are around every rock and the trigger fish are quite friendly to say the least. I nearly lost my go pro to one. They have quite a bite on them.
There are loads of lobsters, crabs and morays and whilst there wasn't a lot of what could be described as big stuff it was always interesting and you never knew what was around the next rock.
The caves at Sagres are similar to the ones we dived in Comino recently.