Egypt - Simply The Best - July 2018
Author: Matt Newbound
Date: 11th Aug 2018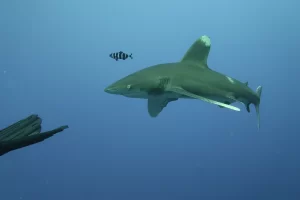 A group of 7 of us from across a number of clubs and geographies met up on the MV Hurricane in Marsa Alam for a week of diving the Simply the best itinerary with Scuba Travel. Some of the group were very active divers, some came out of retirement and another flew all the way from Melbourne to dive with his friends!
We saw absolutely everything we went to see and more! I saw the Whaleshark 3 times, whilst others saw her a cheeky extra time! We also saw a Manta wray, Threasher, Hammer head and Oceanic White Tip sharks, octopus, giant turtles, cornet fish, cheeky bitey cleaner fish, who cleaned the faces of Dave and I!
Have a look at a few photos from the trip, they say a thousand words!