Blown Out At St Abbs.... Wast Water It Is Then!!
Author: Matt Newbound
Date: 20th Oct 2019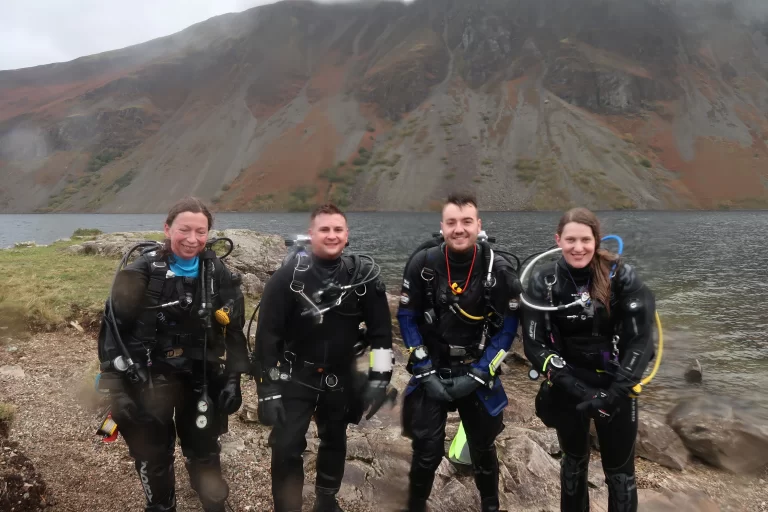 A group of five of us, two instructors (Matt and Chris), a Dive Leader (Tim – the trip organiser) and two of the newly qualified Ocean Divers (Catherine and Louise) set off at 10am for a 4 hour drive over to Wast Water in the Lake District.
We arrived around 14:30 and had a great time exploring in the lake. We followed a rope down to around 20m, and looked at a set of memorials to divers who had lost their lives at other places – placed by their clubs in memory. We also looked off the deep drop off from 20m down to 74m! It looked dark!
The visibility was fantastic, at least 10m.
After that, we had a long drive back to Sheffield, around 4 hours – it was well worth it, even if we only did one dive. Its great to go exploring and try somewhere new, and it means the weekend was successful, even if we failed to get out in to the sea.
Here are a few photos from the trip.