Baltimore, Ireland - Aug 2018
Author: Matt Newbound
Date: 23th Sep 2018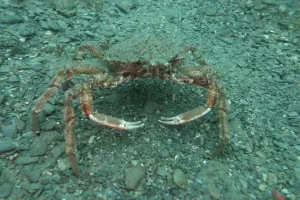 Twelve of us went to dive with
Aquaventures
, in Baltimore in Ireland for a week. I must start out with saying that they are a superb outfit, and I thoroughly recommend diving with them. Jerry is a great skipper and his wife Rianne was thoroughly knowledgeable about all of the sites and very organised when we returned from a days diving!
I got to dive my first ever submarine, I've only been waiting 18 years since I started diving. It was the U-260 and it was fab! We also did two dives on the Kowloon Bridge, which is a huge bulk carrier, which was carrying 160,000 tons of iron oar pellets! We did some other great dives on broken up wrecks too.
Here's a link to Aquaventures wrecks page
.
We also did some awesome scenic dives such as Fastnet Lighthouse and Kedge Gullies. The sea state wasn't bad, we had to be a bit restrictive on some days with storms coming in. Our accomodation was self catering and we cooked most nights in teams. It was a fantastic week and am already looking forward to the next trip!